$

39.99
Hydrogen Alkaline Infused Cold Pressed Juice Detox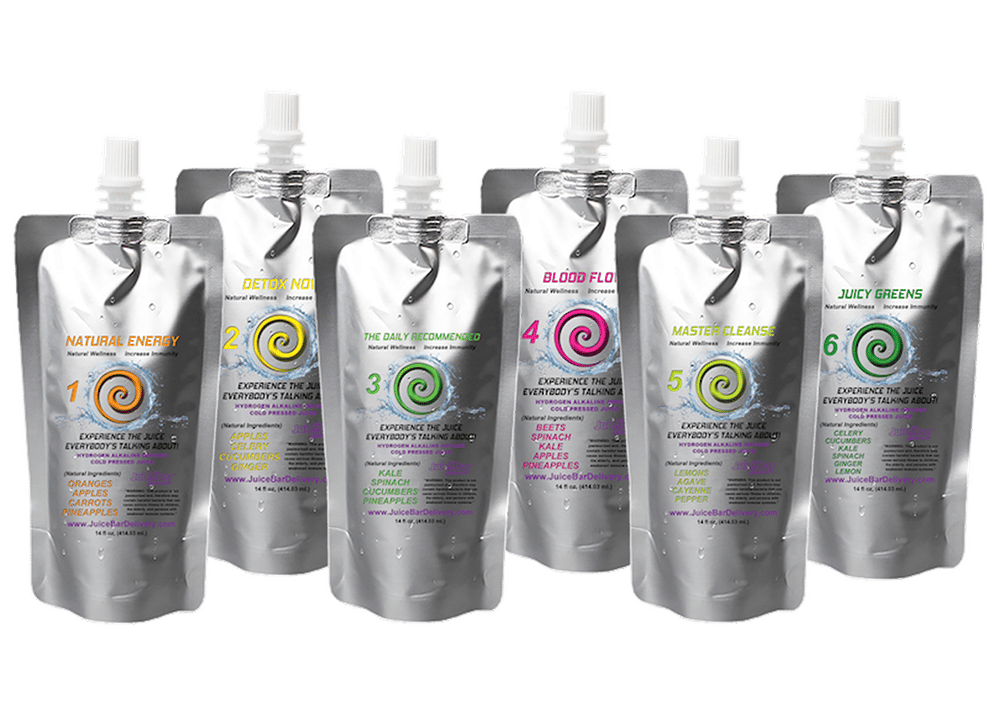 Benefits:
Removes Toxins
Improves Gut Health
Weight Loss
Regularity
Antioxidants
Juices are packaged in BPA-free pouches. To do a 1-day cleanse, we recommend you drink 1 juice every 2 hours, in the specified order (1 to 6). In addition to the juice, you should drink plenty of alkaline water throughout the day. More information at juicebardelivery.com/why-cleanse.
Included Drinks:
1. Natural Energy - Orange, Apple, Carrot, Pineapple
2. Detox Now - Apple, Celery, Cucumber, Lemon, Ginger
3. The Daily Recommended - Kale, Spinach, Cucumber, Apple, Pineapple
4. Blood Flow - Beets, Spinach, Kale, Apple, Pineapple
5. Master Cleanse - Lemon, Cayenne, Pepper, Agave
6. Juicy Green - Celery, Cucumber, Kale, Spinach, Lemon, Ginger
Delivery Details:
Free shipping. No-contact delivery. We will deliver your items to your doorstep anywhere in the Hampton Roads area. Most orders are delivered within 24 hours.